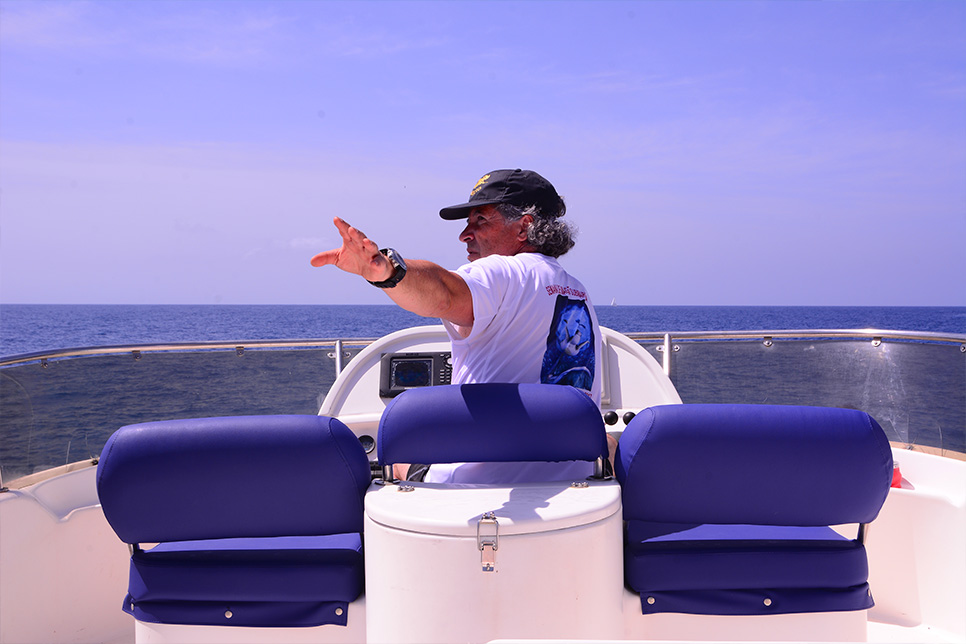 Jose Luis Lopez – Pepe – has managed to turn his passion for diving into his profession. Two stars CMAS Instructor, Certified Underwater sports Technical and professional Skipper, he is Technical Director of the centre and in charge of watching over activities safety.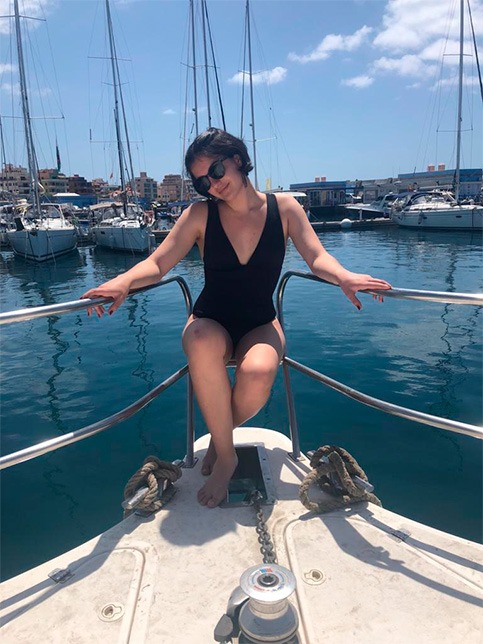 Celia is the youngest daughter of the family. In her role of sailor, she will support the captain during boat manoeuvres, while as Public Relations she will help you and will answer your questions about the boat, dive sites and non-scuba divers activities.

Paloma Olive is a passionate photographer since she was a child. Her hobby reached new challenged when she started diving. Fully in love with diving, she has photographed worldwide seas, is the team artist and in charge of photographic reports.

XXX combines his long experience some thousands of dives with the needed seriousness when guiding divers groups. He is the one to inform you about expectancies in each dive site and species we can find in the area.